March 22, 2018 at 1:43 AM
#822
Riti Prosys
Keymaster
1. First Go To Dashboard > Posts > Add New Post.
2. Create post With Featured Image.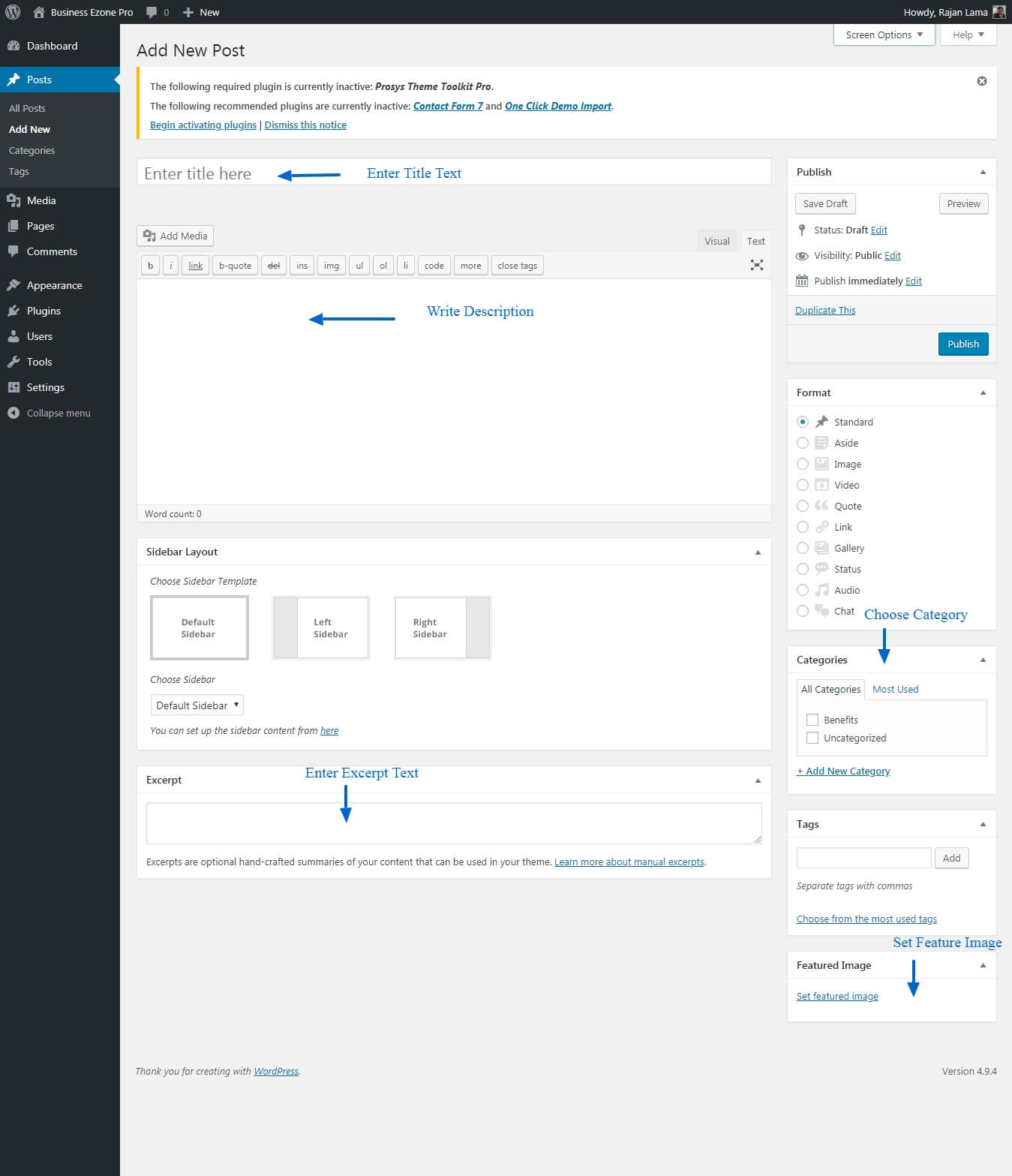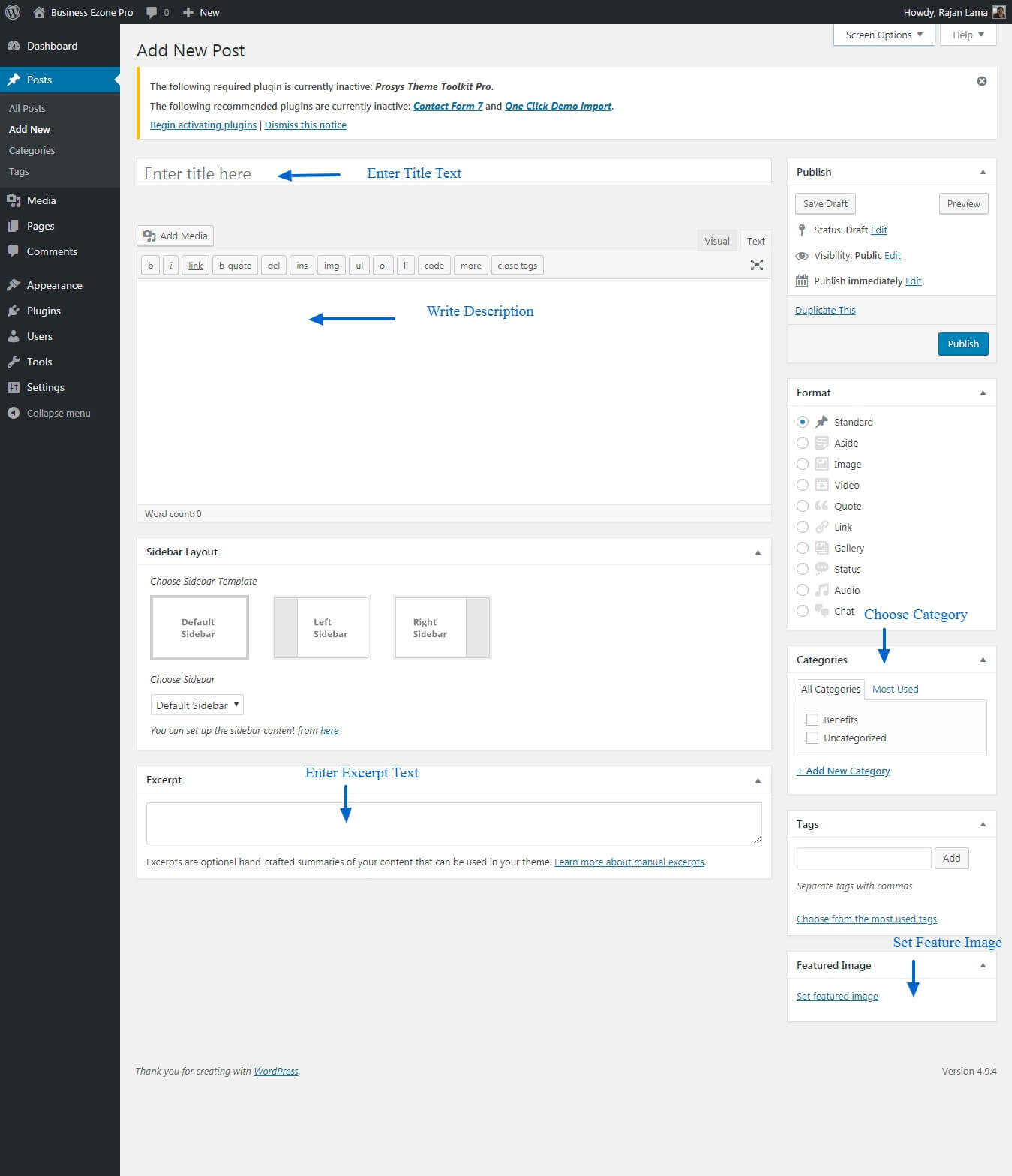 3. Go to customizer > home page setting > Slider Settings
4. Now go to select Post1 and select above created post in dropdown box.
similarly select post2, and select post 3.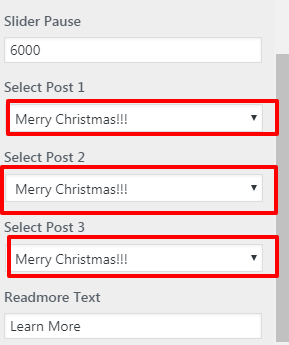 5. Click publish to save settings.